Teamster Benefits
In addition to job protection, benefits and wages provided for in Teamster Contracts, the International Union provides for additional services offered at a discounted cost to the membership. Because of the strength and size of our membership, the International is able to negotiate these lower costs for services ranging from legal to medical to financial. We are always on the lookout for ways to save our Teamster families money and increase their prosperity.
Teamster Privilege

A comprehensive package of benefits, services and discounts available only to Teamsters and their families.
Teamster Privilege Life Insurance

Teamster Privilege Accident Insurance

Teamster Privilege Credit Card

Teamster Privilege Dental and Health Plan

Teamster Privilege Mortgage and Real Estate

Teamster Privilege Legal Services

Teamster Privilege Loan Program

Teamster Privilege Family Savers Discounts
Teamster Scholarships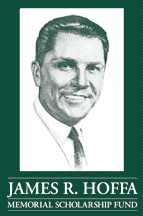 James R. Hoffa Scholarship Fund: Created in 2000, the union awards college scholarships to Teamsters dependents through this fund. It awards seventy-five scholarships annually. Twenty-five of the awards, five per region, total $10,000 each. These four-year scholarships are disbursed at the rate of $2,500 per year and are renewable annually. Fifty of the awards, ten per region, are one-time $1,000 grants.
Teamster Disaster Relief Services

Teamsters families can count on their brothers and sisters in times of crisis. In the past, the Union has coordinated relief efforts for Teamsters caught in the middle of earthquakes, floods, hurricanes, wildfires and droughts.
Teamster Magazine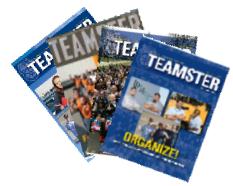 Mailed eight times yearly to all 1.4 million members, The Teamster provides the latest information on organizing, contract victories, legislative affairs, health and safety, politics and human-interest stories.
Division Newsletters
These publications keep members up to date on union news in their particular industry or craft.

In addition you also receive a wide array of additional benefits provided through your local union. These include additional local discounts, local scholarships and local union publications.

These are just a few examples of the ways in which your Teamsters dues pay off. It Pays to Be A Teamster.